About Jake Berry (NZPFGA Member)
Your New Zealand Fly Fishing Guide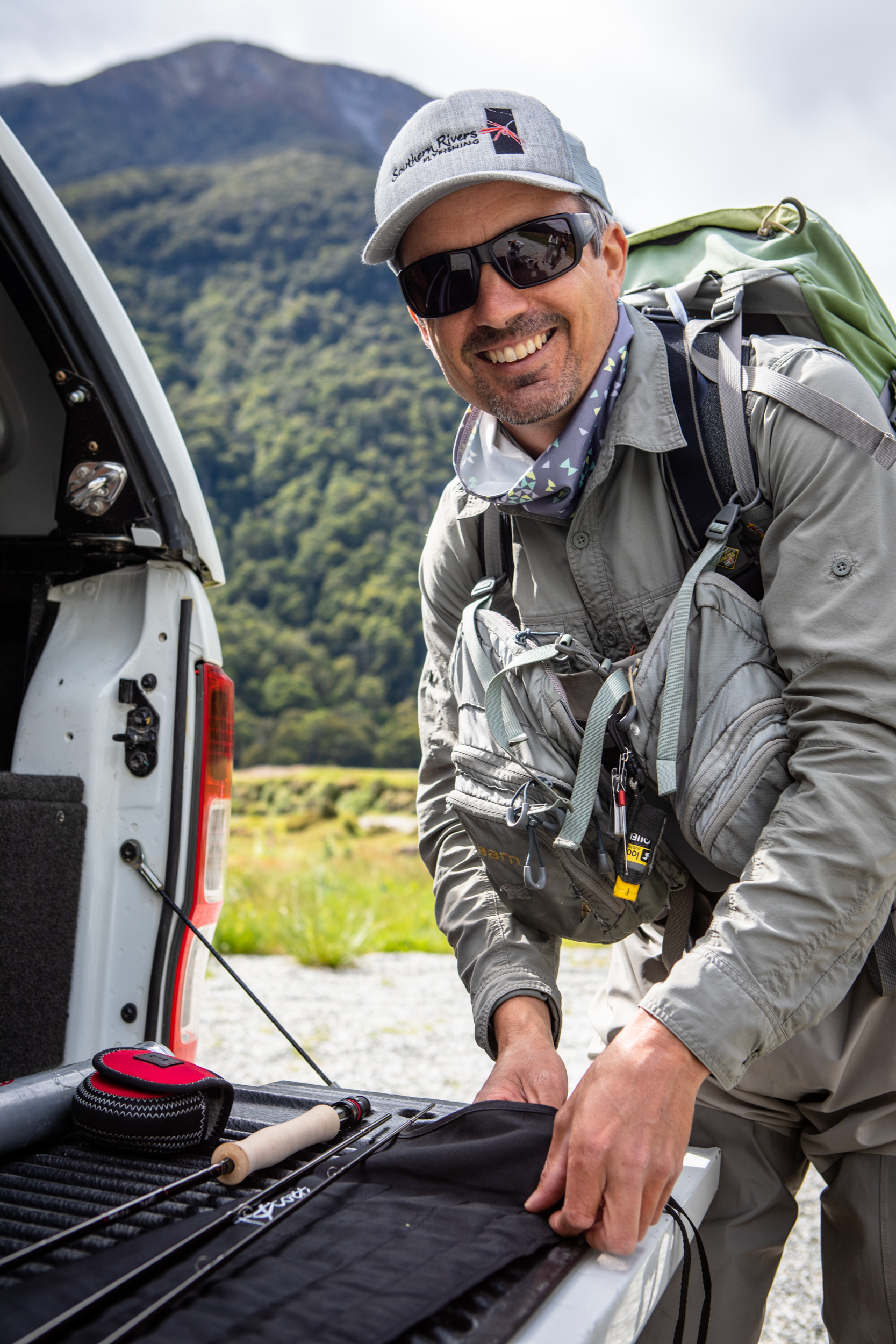 Jake Berry is a professional New Zealand Fly Fishing and Hunting Guide. Born and bred in the Wanaka and lower South Island region amongst experienced fisherman Jake caught the adventurous bug at a very young age. He pursued his fascination for fly fishing with great success and quickly gained an extensive understanding of wild trout behavior, as well as refining the art of fly fishing. Over the last 15 years Jake has grown his skill and knowledge base as a fly fishing/hunting guide alongside local fly fishing and hunting experts. Jake combines an enthusiasm for the outdoors and the pursuit of wild New Zealand game, whilst enjoying and sharing his skills and knowledge at all levels of fly fishing and big game hunting. Jake provides you with a professional and down-to-earth experience in New Zealand's wild South Island.
PROFESSIONAL NEW ZEALAND FLY FISHING AND HUNTING GUIDE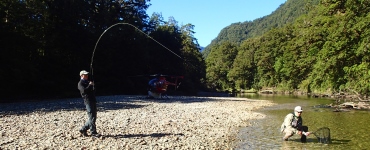 VISION
To facilitate educational and truly memorable New Zealand fly fishing experiences.
Southern Rivers Fly Fishing continually aims to find those memorable experiences that people take home with them to share with others.
I believe that everybody has a different ideal experience but a very similar desire, to catch and hunt the wild trout of New Zealand.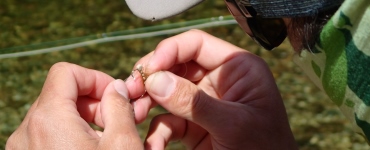 MISSION
As a highly experienced fly fishing guide with a passion to teach I promote the flow of knowledge between guide and client, with adaptability and consideration for individual needs and abilities.
With strong communication lines between guide and client I ensure a refined yet flexible experience for clients.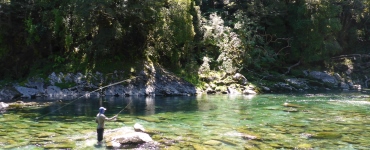 CORE VALUES
Honesty · Safety · Reliability · Conservation · Integrity · Loyalty · Fun
I believe client and guide safety to be of highest priority and feel it is best achieved through good communication and honesty. I also believe education about conservation and the environment to be a core value of the business. This education is to be taught with a strong sense of reliability and trust through a highly qualified guide.
Like my vision describes Southern Rivers Fly Fishing continually aims to find those memorable experiences that people take home with them to share with others.
As owner/head guide I adopt a very adaptable nature due to the diverse range of clientele and the extremely changeable conditions we face in the outdoors of New Zealand and the South Island. If the situation needs to be changed I offer honest alternatives for the client whilst engaging in strong communication of their preferences in the situation at hand.
Southern Rivers Fly Fishing culture is to aid people through a smooth exposure to our way of life in the outdoors and our methods of fly fishing. This is succeeded through being a highly experienced and well-educated guide who maintains a friendly and relaxed attitude with strong elements of safety, reliability, flexibility and trust.