I've been on 5 trips. Each one unique. Helicopters. Venison stations. Walking off a main road. Whatever the weather. Whatever the conditions. Jake will take you to the trout. Then it's up to you, with his Yoda like guidance. Never easy, but if you listen and relax and cast well. You'll land the fish of dreams. But the real differentiator is his passion and care factor. No one gets as frustrated when you miss a fish and likewise he's as stoked or more when you land one. It's a journey, a partnership, and a sharing in one of the truly magnificent pieces of wilderness that exists on this planet. Take my advice. Book 3 days minimum. Do it with heaps of notice. Train your cast. And get ready for plenty of magic chances. And in between catching the fish of your life. 
John Richardson.
Sydney, Australia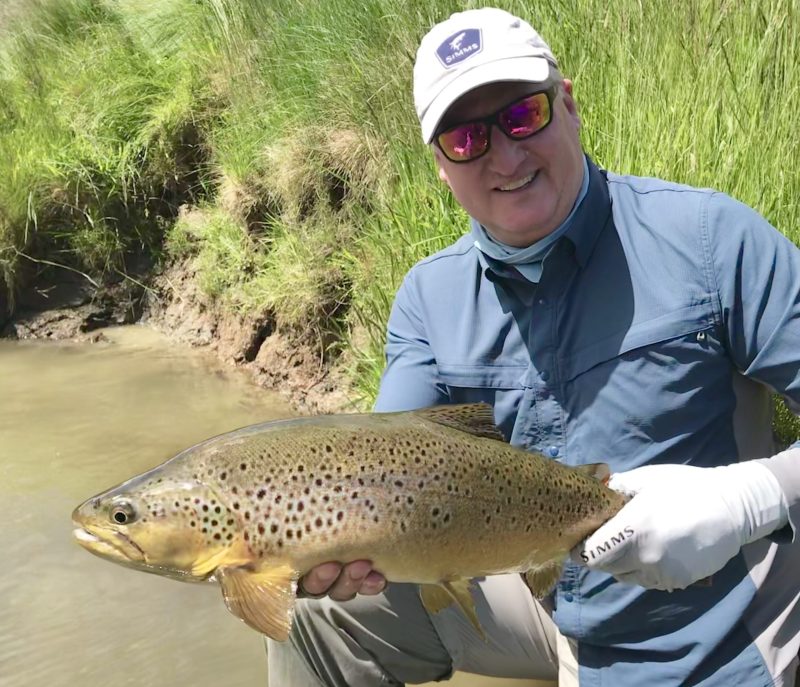 I have been fly fishing all over the world for 50 years. Jake is the best guide I have ever fished with. He spots trout even I can't see and unerringly guides you into a rise nearly every time. My wife and I caught scores of healthy browns averaging over 6 lbs and rainbows at around 4 lbs. Largest browns on dry flies were about ten pounds. We are coming back.
Kyle Kirwan
Los Angeles, USA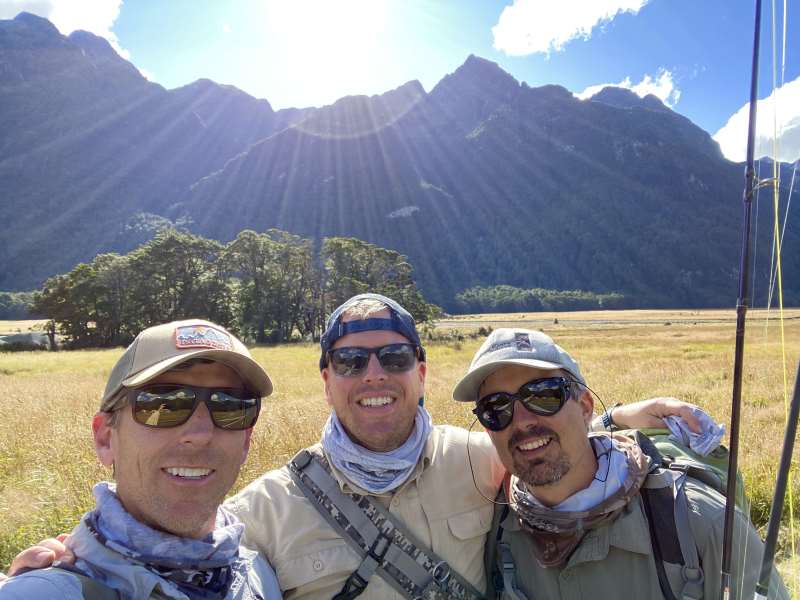 Jake Berry is an outstanding fly fishing guide with all of the attributes of a "kiwi guide" who are the best in the trout fishing world. He has the most important ability to see fish, to sight and spot a trout and point it out (most US anglers have not developed the skill to sight trout in moving water). He is really fun to fish with and has the perfect personality for a guide. He does it all and very well. I have fished all over the world and fished in New Zealand many times over the past 25 years (and with Jake on repeat occasions) to experience the unique kiwi style of sight fishing for trout. I am confident in giving Jake Berry my highest recommendation to fellow fly fishers who want to experience trout fishing "kiwi style".
Gordon Cox MD
Billings, Montana, USA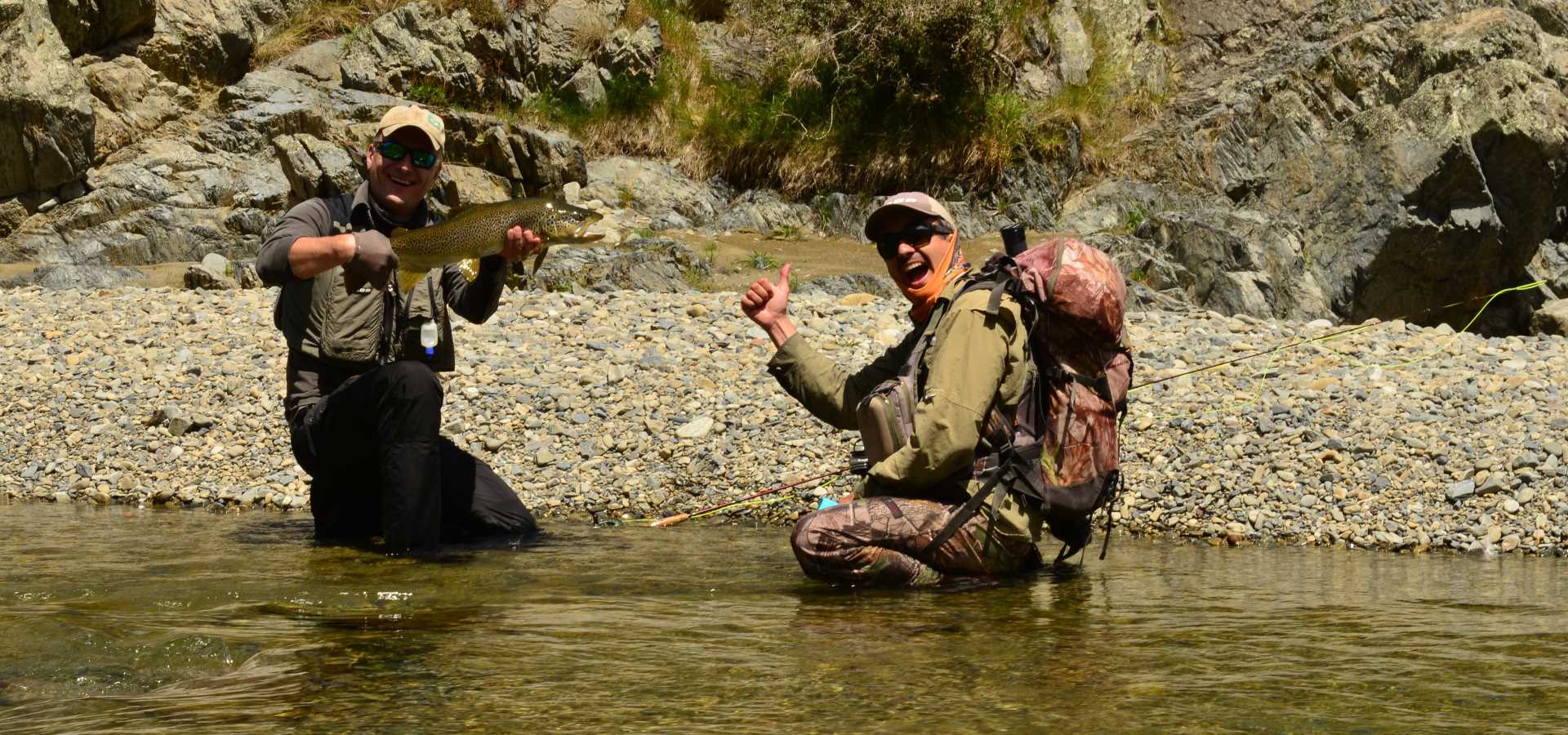 I've been out fly fishing with Jake as my guide during two different trips to NZ. Jake is a real professional and knows his craft. He works hard to provide good fishing opportunities. He's always gotten me into great fish and we've done some cool trips into the bush. Everything I wanted out of NZ trout and always leaving me wanting more. I'll be back again and again.
Rick Price
California, USA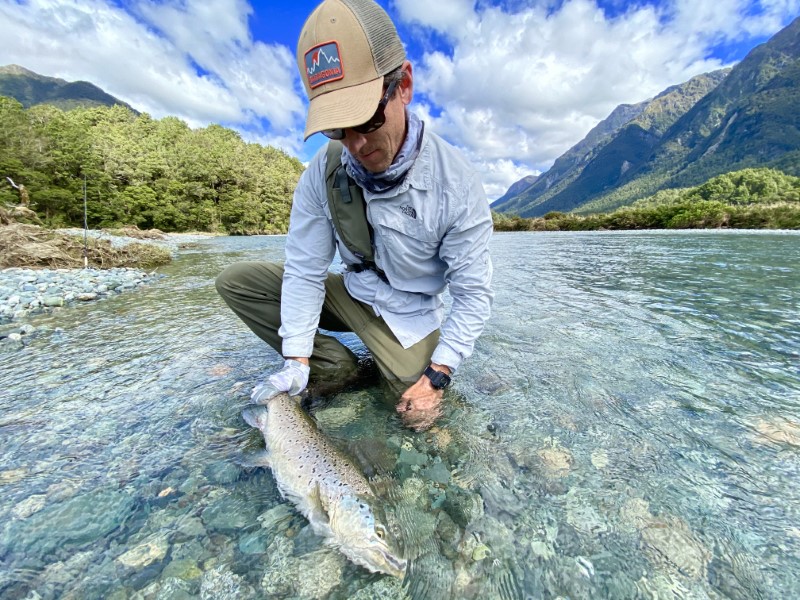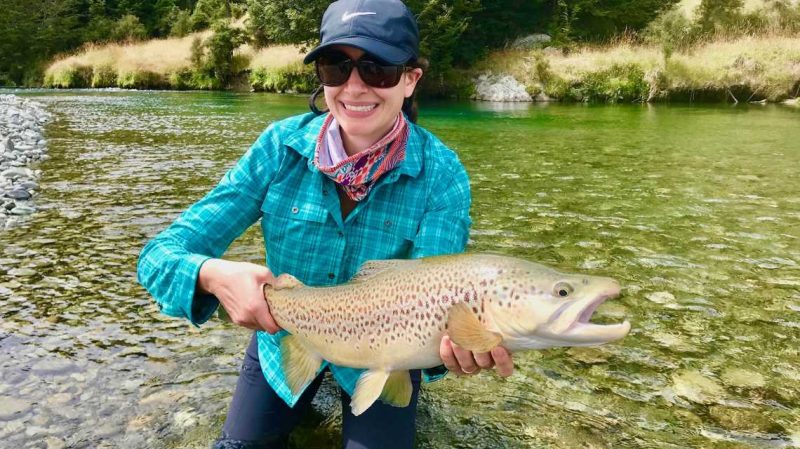 My husband and I were lucky enough to have Jake guide us four days, when the trip was over we felt we gained a friend. Jake is extremely knowledgeable of the land and truly gifted at spotting fish. He is patient and dedicated to landing fish. He took the time to help me improve my casting too. I was able to catch multiple brown trout with Jakes guidance. He showed us an incredible time and handled all food and accommodations. There's no one better!
Heather Loughlin
Pennsylvania, USA