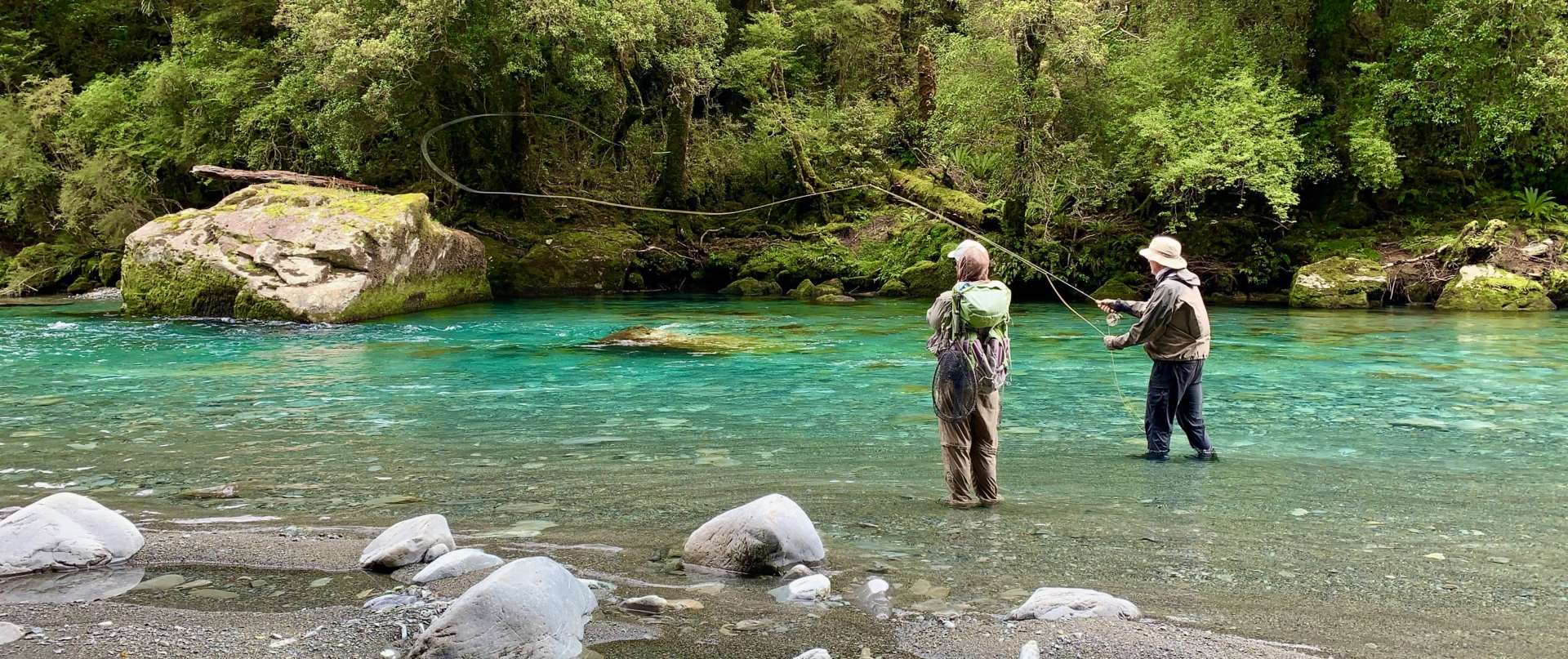 Overnight/Multi Day Guided Fly Fishing
WILDERNESS – NEW ZEALAND CUISINE – REMOTE RIVERS
This customised New Zealand fly fishing experience takes you into a variety of New Zealand's most stunning locations, allowing you to see and experience the incredibly diverse range of landscapes and fly fishing waters that it is home to. Step away from the hustle of everyday life and enjoy great company, delicious cuisine and New Zealand wilderness. All the while visiting new and exciting trophy trout waters. A truly unique New Zealand backcountry experience for the adventurous fly fisherman. 
Jake and Southern River Fly Fishing offer no obligation quotes for multi day trips. All your questions about fly fishing the South Island of New Zealand will be answered and the process of planning your trip made seamless. Everybody is unique and has individual expectations of their New Zealand fly fishing adventure. Prices will be customised to these expectations and all aspects of your trip will be planned down to the last detail.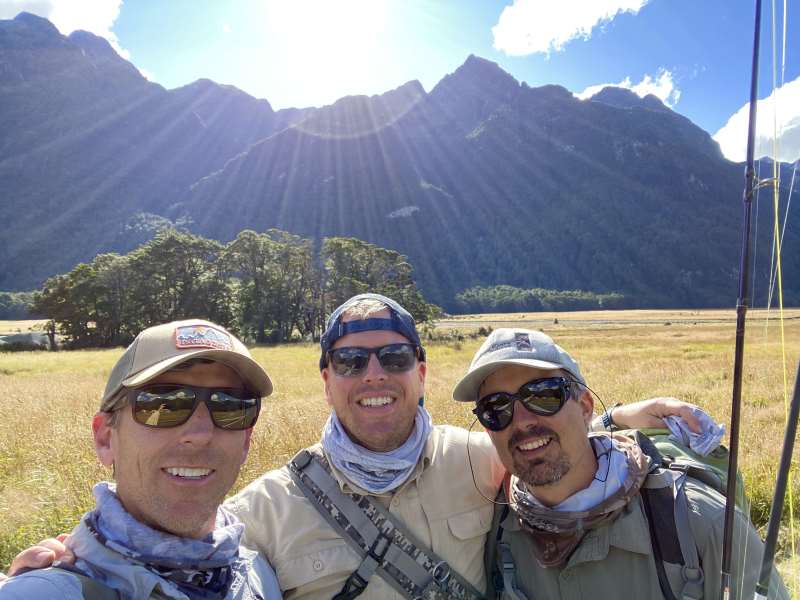 LIFETIME MEMORIES
This experience is about immersing yourself in a world class trout fishery and a New Zealand fly fishing culture, it's about revitalising and feeling accomplished as an angler. But most of all it is about food, fun, laughter and let's not forget INCREDIBLE FLY FISHING with just the right amount of challenge.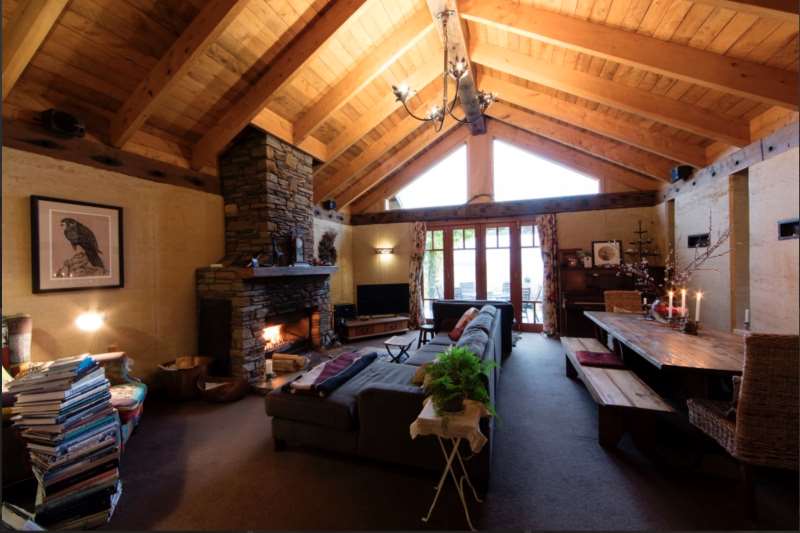 ACCOMMODATION FOR EVERY OCCASSION
Your accommodation will be a mix of wilderness cabins, B&B's, private cottages, unique New Zealand lodges and if you like wilderness camping then that is an option also. Spend your evenings in the comfort of your accommodation, sharing in laughter and stories from your days on the water. All meals will be included whilst you are with Southern Rivers, with some wild New Zealand specialties also on the menu to give you a taste of New Zealand cuisine. Meals will also be enjoyed with some of the finest wines and beers that the Wanaka and Central Otago area has on offer.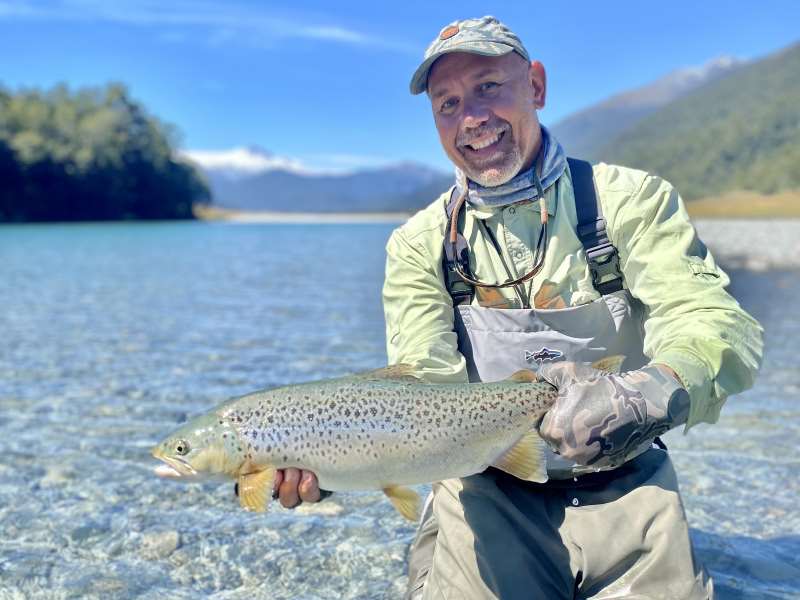 LOCAL EXPERIENCE AND PROFESSIONAL GUIDING
New Zealand river and weather conditions can be hostile and this plays a big role in the success of a New Zealand fly fishing trip, this is why having a professional guide and expert who knows this country back to front is crucial to your success. They will put you into rivers and locations that will maximise your chances of having the fly fishing adventure of a lifetime. Your guides live and breathe New Zealand trophy trout and match trout quality with scenic beauty. Not to mention they will show you a fly fishing way of life most only dream of
Duration: Multiple days and nights – Suited to groups of 2-4 people – Email us for our information and pricing pack.