LUXURY – FLY FISHING – WILDERNESS  
Welcome to New Zealand's premier women's fly fishing adventure. This exclusive women's experience strikes just the right balance between luxury and adventure and allows its participants to dip their toes outside of their comfort zone. Step away from the hustle of everyday life and enjoy great company, delicious cuisine, nature and the sense of doing something new. Below is a taster of the main elements that make this adventure so incredible. If you think this is something you'd like to treat yourself to then contact Jake for a more in-depth breakdown of this unique and exciting EXPERIENCE.
Women On The Fly offers a Special Edition & Luxury Edition. Please request information on both to see what's included, along with the pricing for this stunning experience.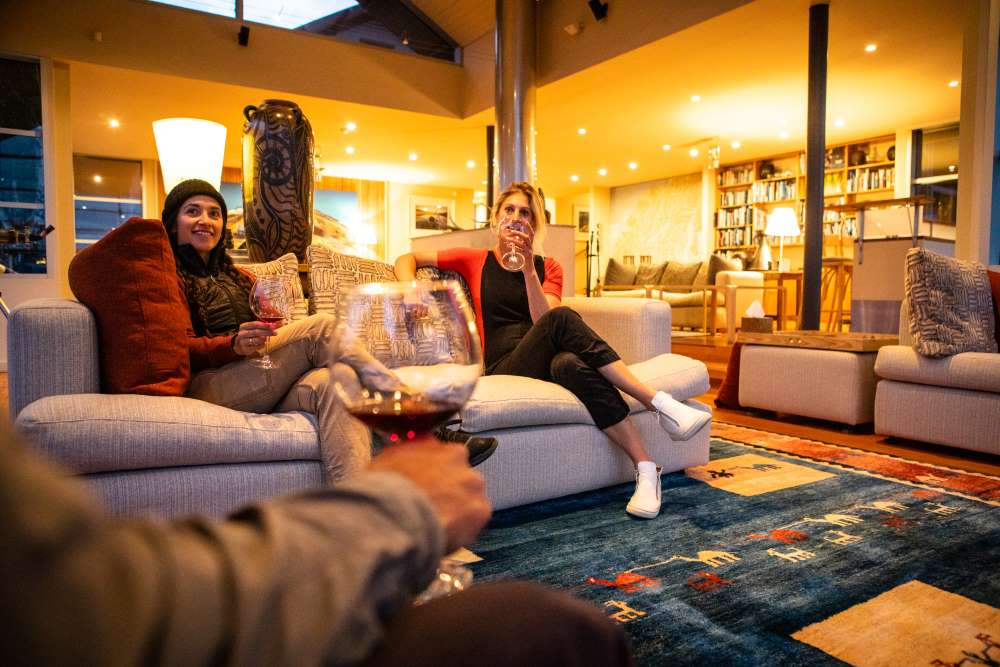 LUXURY LODGE ACCOMMODATION
Spend your evenings in the comfort of your luxury lodge accommodation, sharing in laughter and stories of your new found skills. Dine with your friends whilst enjoying some of the finest wines that the Wanaka and Central Otago area has on offer.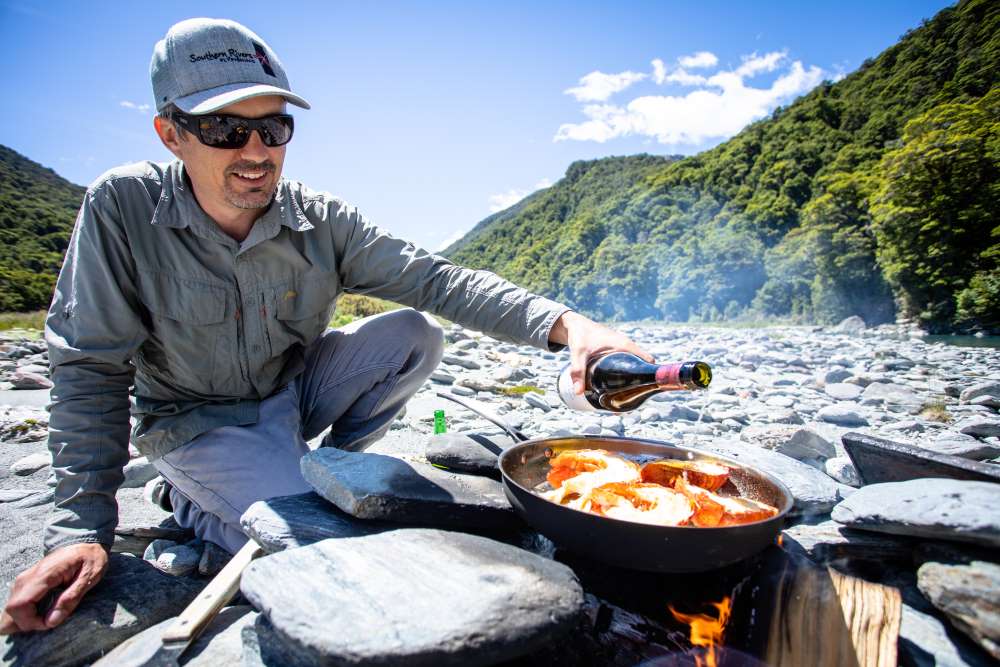 REMOTE WILD FOOD LUNCH
Whilst on the Luxury Edition you will sample New Zealand's finest wild game prepared and cooked on location over an open fire with the freshest local ingredients and flavours. This is a very unique experience and where possible the seafood will be caught on the day by your guides. All this enjoyed with a glass of the regions most prestigious wine and a view like nothing you've ever experienced.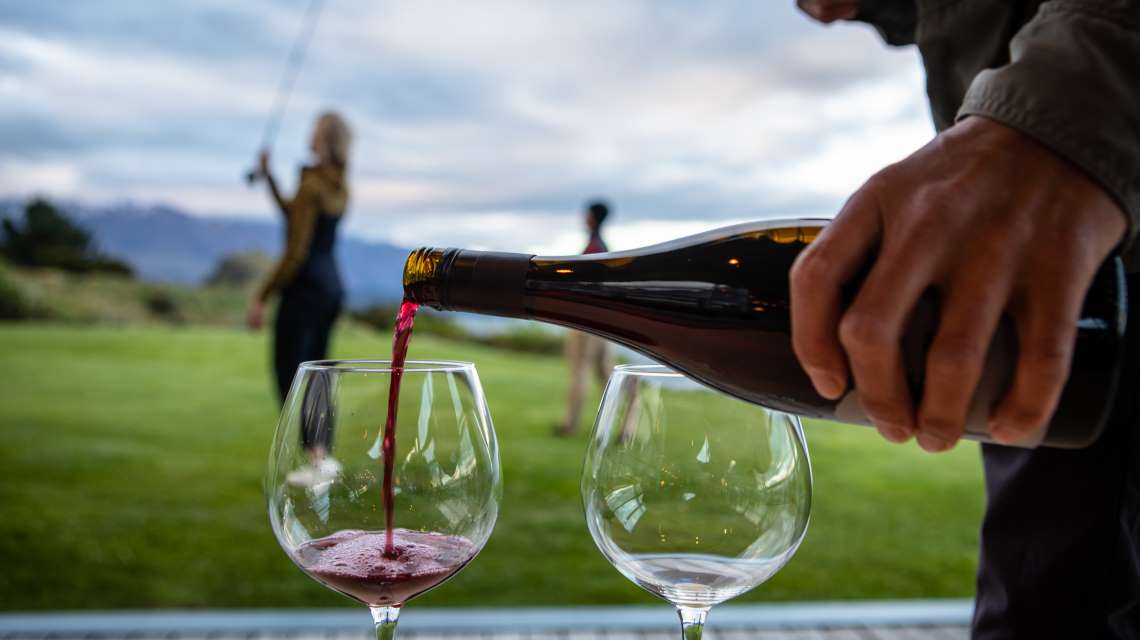 LEARN THE ART OF FLY FISHING
Under the professional guidance from the team at Southern Rivers Fly Fishing you will streamline your fly fishing skills to the next level. You will learn an exciting new skill that will open the door to future experiences that you never thought possible. Currently women are the fastest growing demographic in this sport, and for good reason.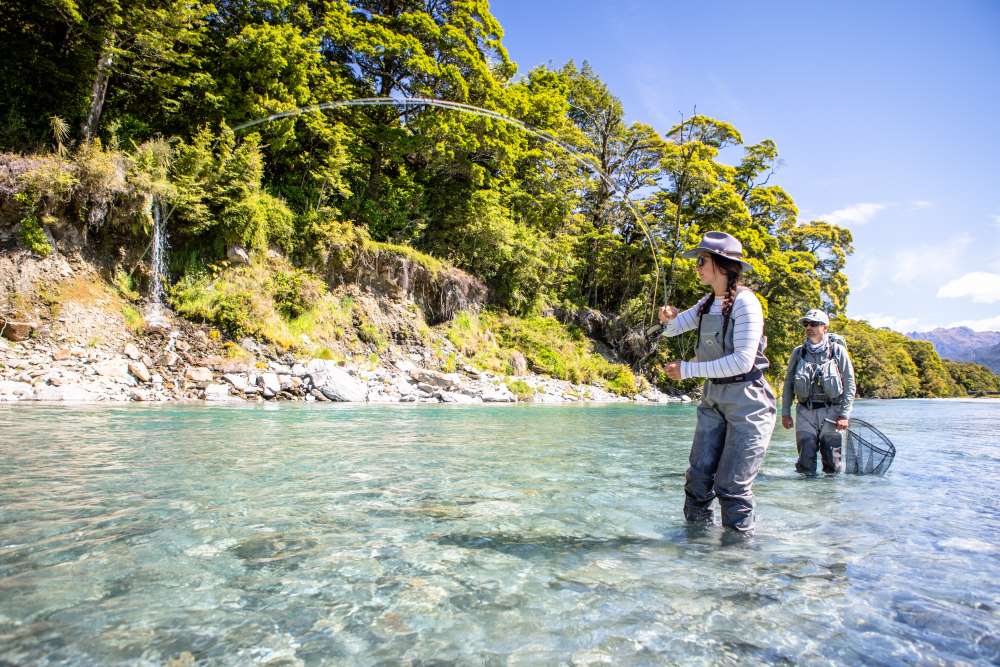 FLY FISHING IN PRISTINE WILDERNESS RIVERS
Test your newly acquired fly fishing skills against the stunning brown and rainbow trout that live in some of our most pristine wilderness rivers. This is an experience best shared with friends that will give you a huge sense of accomplishment and appreciation for MOTHER NATURE.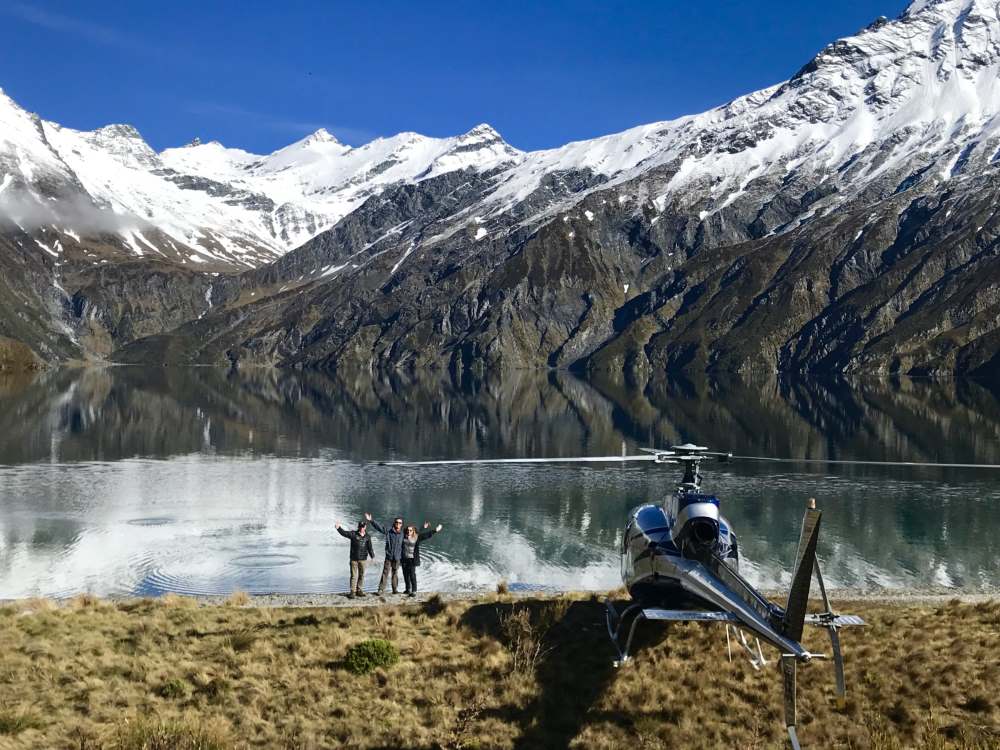 TRAVEL IN COMPLETE LUXURY
No wilderness adventure is complete without the ultimate scenic adventure in to the mighty Southern Alps. The WOMEN ON THE FLY Luxury Edition includes the absolute pinnacle of scenic flights, where alpine lakes, glaciers and giant mountains will move your soul to a place it's never been before. Airport to lodge heli transfers are also an available add on.